With advances in technology, the way that you need to communicate with your prospects has changed. Now, there is less emphasis on phone calls or in-person events. Your first point of contact with prospects more often happens online, be it through your website, social media, email newsletter, or a Google review. 
As your prospects' journey has changed, so should your assisted living sales strategy. It's important to focus on establishing strong connections with your prospects digitally. The best way to do this is through increasing your digital marketing and advertising efforts, with the goal of improving online engagement and conversions. Here are some senior living sales tips to help guide your strategy.
Assisted Living Sales Tip 1: Address The Buyer's Journey
Meet prospects where they are in their individual journey. This means that the way you communicate with them and the information you deliver will change depending on how far along in the decision making process they may be.
There are three stages to the buyer's journey:
Awareness Stage: The buyer becomes aware that they have a problem.
Consideration Stage: The buyer defines their problem and considers how to solve it.
Decision Stage: The buyer decides on the right provider to deliver the solution.
Those in the first stage are looking for basic information. For example, they know that their aging parent needs more support and they're searching for options available to them. In the next stage, they may have more in-depth questions about the specifics of senior living, like how much it costs or whether their loved one needs memory care specifically.
It's important to create content that answers their questions and specifically addresses which stage they're in. This could look like a guide to communication tips for those with dementia, or a digital brochure that outlines your community's pricing and amenities. By offering answers at the right time, your prospects will feel more engaged and see your community as the clear choice.
Assisted Living Sales Tip 2: Take Advantage of Technology
Gen X and Millennials are most comfortable using technology to communicate. They're accustomed to video meetings, text, and email, and expect those options to be available for added convenience. That means you need to become comfortable with this technology, too. 
You may need to implement software that enables your sales and customer service teams to seamlessly communicate with prospects via text, email, social media, or within your company's app. Having chatbots on your website helps customers get common questions answered in seconds. Being present and responsive on social media will make your brand seem more approachable. Allowing prospects to schedule virtual tours or video calls shows them that you're willing to work around their schedule. 
Taking advantage of technology will bring your community into the future and build trust in your customer relationships.
Assisted Living Sales Tip 3: Provide Real Value
You are the expert when it comes to senior living, so establish yourself as one. It's your job to provide real value through education and connect prospects with essential resources. For example, have a section on your website that connects adult children caring for aging parents to organizations that provide support, like AARP or the Alzheimer's Association. 
Make sure they know what benefits are available to them through the government, such as Medicare or financial assistance for veterans. Suggest the use of medication management apps or mood trackers that can make caring for an older adult easier. By providing helpful resources, your prospects will see you as someone who understands the day-to-day challenges of caregiving.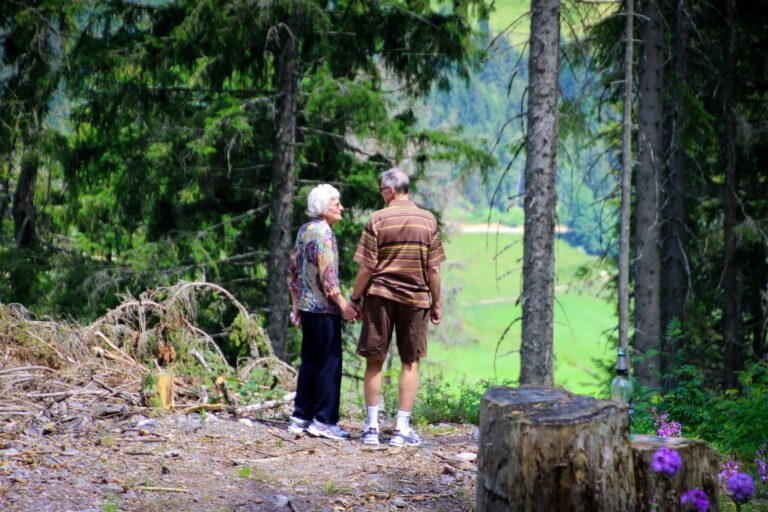 Assisted Living Sales Tip 4: Use High-Quality Images
One of the first things people do when researching a business online is to click through the available photos. High-quality images make a major impact on prospects as they consider which assisted living community to choose. Studies have found photos lead to a 42% increase in click-through rate on your site, meaning more engagement, more sales, and more revenue. People trust photos to build their early impression of your community. 
They want to see the details of your community. Highlight the style and aesthetics of the units, the delicious meals served, and residents enjoying amenities or activities. Publish high-quality, professional photos to your Google listing, on your website, and across your social media channels.
Assisted Living Sales Tip 5: Implement Storytelling 
People are more likely to resonate with and remember a good story than a cold statistic. Telling the story of your brand will set you apart from your competition. Maybe you had a grandparent with Alzheimer's, and it inspired you to offer the highest quality and compassionate memory care in the area. 
You can also share the stories of your residents to demonstrate how your community makes a difference in their lives and the lives of their families. Prospects will emotionally connect and want to find out more about your community.
Your Guide Through The Digital Marketing Landscape
Senior Living Marketers will help you create a strategy to improve online engagement and conversions. We want you to be proud of your image and attract new community members until you reach wait list status. Ready to reach your goals and get the results you want? It's as simple as contacting us for a free consultation!